Bring Winter White Foods to the Table         
You may have heard the phrase "eat the rainbow" to include a variety of colored foods in your meal planning. Do not forget to also include white-colored foods for added nutrition. What season comes to mind when you think of the color white? If you think of snowflakes, then your answer is likely to be *winter.* Join in the white food excitement by creatively thinking of different ways to incorporate these white foods into meals and snacks.
Here are some ideas to get you started:
Apples / [Unsweetened] Applesauce:
* Bake apples with cinnamon
* Add raisins, dried cranberries, and/or cinnamon to applesauce
* Dip into peanut butter
 Bananas: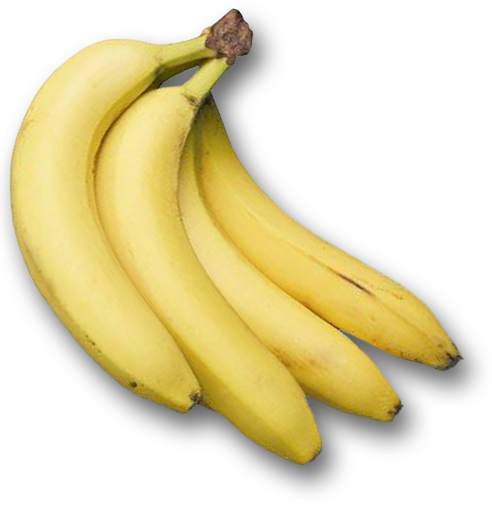 * Blend a strawberry-banana smoothie
* Roll in a tortilla smeared with peanut butter
* Roll a banana in yogurt and granola, then freeze
Barley:
* Add to vegetable soup for a chewy texture
* Replace a rice recipe with barley as the star ingredient
* Try a barley salad with mushrooms
Cauliflower:
* Smash cauliflower in place of potatoes in mashed potatoes
* Roast cauliflower until crispy and caramelized, then toss with parmesan cheese
* Make a stir-fry with ginger and other vegetables
Garbanzo Beans (also known as chickpeas):
* Roast garbanzo beans in the oven with oil, garlic powder, cumin, chili powder, and salt
* Make homemade hummus
* Mix into vegetarian chili
Oatmeal:
* Make overnight apple-cinnamon oatmeal in the Crock-Pot
* Top with chopped walnuts and frozen blueberries
* Mix pumpkin puree into cooked oatmeal
Pears:
* Poach pears with sugar-free red gelatin
* Make a roasted fruit soup with pears, apples, and cranberries
* Substitute pears for apples in a baked pear crisp
Yogurt (plain/vanilla, low fat or fat-free):
* Layer vanilla yogurt, fruit, and granola for a parfait
* Use vanilla yogurt as a fruit dip
* Top pancakes, French toast, or waffles with vanilla yogurt
Other white foods you can have winter fun with are: parsnips, coconut, eggs, mushrooms, potatoes, pinto or navy beans.