Call us at: 920 462 4805
Fax us at: 920 462 4871
Mail us at: 225 E 2nd St Kaukauna, WI 54130


About Horizons Unlimited
As a sponsor of the Child and Adult Care Food Program it is our goal to help child care providers improve the health and well-being of the children they serve. We have been succeeding in this goal since we began in 1991.  This experience allows them to understand the issues providers face and share ideas, experiences and resources that might be helpful.

Jenna Van Den Wildenberg – Executive Director
My name is Jenna Van Den Wildenberg and I am the Executive Director for the Horizons Unlimited Food Program, a sponsor of the Child and Adult Food Program serving both Family Day Care Providers and Group Centers.
I believe in the importance of providing healthy meals and snacks in the childcare setting.  We offer our Family Daycare Providers and Group Centers  resources in nutritional education, resources in increasing physical activity and, of course, technical assistance on food program regulation. This is all done in the effort to create a successful food program experience along with empowering providers and teachers to become successful child care professionals.  I feel that being a member of the food program shows the added commitment to provide the gold standard of care that working parents are looking for.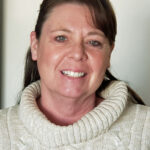 Jenny Moeller– Field Representative
My name is Jenny Moeller.   I am married and the mother of 4 grown children and 2 grandchildren.  I have a big furball dog named Charlie and a flock of chickens.
I love gardening and enjoy canning all the produce.

Please use our online form below to send us any questions or feedback.