Whole Grains Tips and Tricks
As you may know, with the new Child and Adult Care Food Program (CACFP) meal component requirements, there will be a new focus on whole grains. At least one serving of grains per day must be whole grain-rich, which are grains that contain at least 50% whole grains and the remaining grains are enriched. This does not have to be a daunting addition to your menus, and you may be surprised at how well-received the whole grains are by children.
Start sampling new varieties of whole grains today by offering them on your menus. You can rely on some of the long-time whole grain staples such as brown rice, wild rice, barley, corn, and oats. Otherwise, you can experiment with some of the ancient grains that are making their way back into the mainstream food system, such as farro, bulgur, millet, and quinoa.
Don't let the preparation of the grains overwhelm you. If you are familiar with how to cook rice, then the method for cooking other grains will seem very similar.
Standard Method: Put the dry grain in a saucepan with water or broth, bring to a boil, and then simmer until liquid is absorbed.
Pilaf/Risotto Method (adds more flavor and texture to the grain): Brown chopped onion, mushroom, garlic, and herbs/spices in small amount of oil in saucepan. Add grain and stir while coating in the oil. Then add recommended amount of water or broth and cook until liquid is absorbed.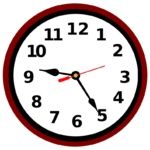 Cooking times vary between grains, and some people prefer grains to be tenderer than others. If you follow package directions and the grain is:
Not as tender as you prefer, add more water, bring to a boil, and continue cooking until water is absorbed and preferred tenderness is achieved.

Finished cooking to your preferred tenderness and there is still liquid in the pan, drain liquid and serve.
Looking for a shortcut?
Choose a quick-cooking grain, which can be purchased at many local grocers.

If serving whole grains for lunch, in the morning put grains and recommended amount of cooking water in a saucepan, and allow pre-soaking away from heat. Actual cooking time will be shortened.

Cook whole grains in large batches and keep in refrigerator for 3-4 days or freeze leftovers and use as desired.

Quinoa-Corn Soup
(adapted from The Whole Grains Council)
Ingredients:
     2 carrots, sliced                                     8 cups chicken or vegetable broth
     2 stalks celery, diced                              ½ cup quinoa, rinsed well
     1.5 tsp. salt                                           10-ounce bag frozen sweet corn
     1 tsp. chopped parsley                            1 medium onion, finely diced
     ½ tsp. dried oregano
Instructions:
1. Combine the water, quinoa, and corn in a soup pot and bring to a boil. Reduce heat and     simmer for 5 minutes.
2. Add the remaining ingredients and simmer for an additional 8-10 minutes.