Week of the Young Child™ Healthy Celebration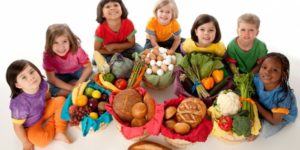 The Week of the Young Child™ is a week-long celebration sponsored by the National Association for the Education of Young Children (NAEYC), taking place April 16 – 20, 2018. It occurs annually, and celebrates young children, early learning, and teachers and families of young children. Week of the Young Child™ focuses public attention on early childhood programs and services that meet the needs of young children and their families, such as Horizons Unlimited, Inc. Childcare Food Program.
Take some time this month to recognize this celebration and have fun with it. You can be creative with crafts, activities, meals, and snacks. Young children thrive on learning, and this is a week to celebrate that.
April 17, 2018 is recognized as "Tasty Tuesday," which is a fun food-themed day emphasizing cooking together while connecting math with literacy skills, science, and more. Enjoy creating healthy snacks and sharing recipes/photos on NAEYC's Facebook page or post to Twitter using hashtag #woyc18. We would also love to see your creations on our Facebook page!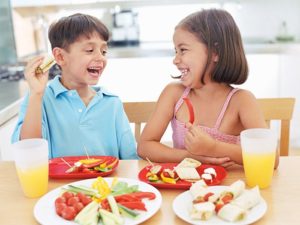 At meal and snack time, give the children reasons to learn:
· Serve pretzel sticks and foods to pick up or dip with the sticks: cheese cubes, fruit, yogurt
· Make an edible necklace out of round cereal pieces
· Serve foods that can be stuck onto fingertips: raspberries, sliced olives
· Sort foods based on matching colors and/or shapes
· Use math skills to count the cut pieces of foods
· Teach older children how to follow a recipe, and the importance of recipes
· Measure ingredients for recipes out loud, and consider having the children help you
· Have the children bring a fruit or vegetable from home to share with friends and make a "Friendship Salad"