Re-Thinking the Thanksgiving Feast
November is a time to celebrate thankfulness; however the holiday has turned into more of a gluttonous feast of food at times. Butter, cream, salt, and sugar do not have to be the centerpieces of your Thanksgiving meal. Try some healthier twists on traditional Thanksgiving food.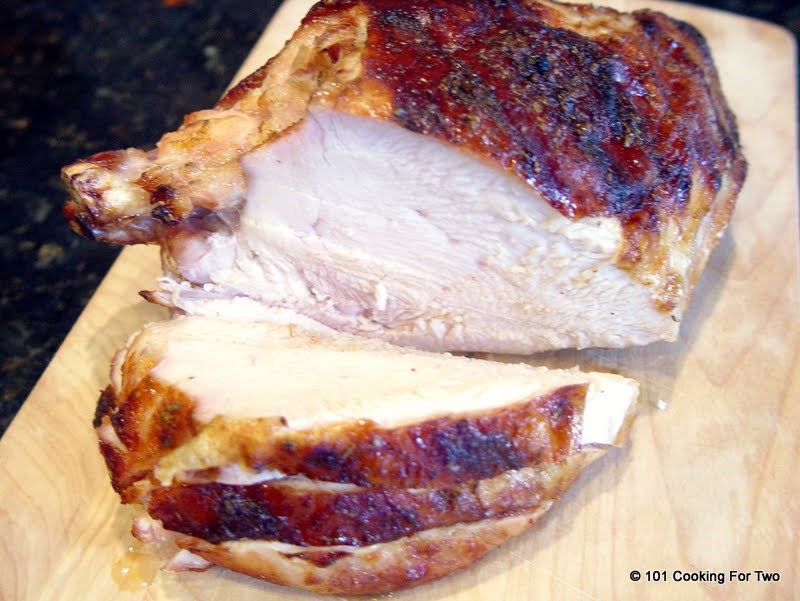 Turkey:
Use a turkey breast rather than the whole bird if you're hosting a smaller gathering.
Stuff the turkey cavity with halved onions, halved apples, and herbs such as sage, thyme, and/or rosemary.
Spray the outside of the turkey with nonstick oil spray rather than rubbing with butter.
Cook the turkey with the breast down to keep it moist so you can limit the gravy.
Remove the outer skin before eating, and choose the white meat over the dark, if possible.
Mashed Potatoes: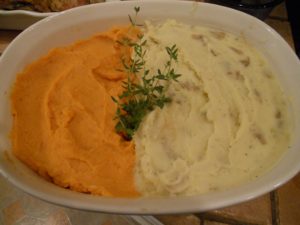 Use some of the starchy water, from boiling the potatoes, to mash with the potatoes along with a small amount of butter and skim milk.
Add turkey or chicken broth, evaporated skim milk, fat-free sour cream, roasted garlic, and/or herbs to the potatoes as you mash them for added flavor.
Add some pureed, cooked cauliflower, parsnips, or turnips for more tasty nutrition.
Sweet Potatoes:
Make mashed sweet potatoes alongside the mashed potatoes, and serve them in a bowl together so each scoop gets some of each type of potato.
Roast a variety of root vegetables (i.e. turnips, parsnips, etc.) and glaze them with apple cider and cinnamon, and top with chopped walnuts for a uniquely sweet flavor.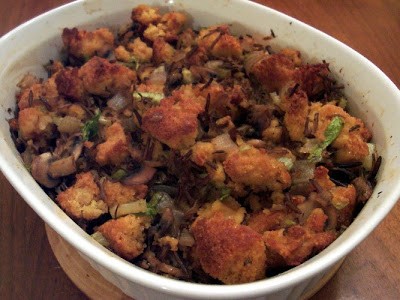 Stuffing:
To avoid soaking up the fat drippings, bake stuffing in a casserole dish separate from the turkey.
Use recipes that include rice and other grains as the base of the stuffing, in place of sausage or bacon.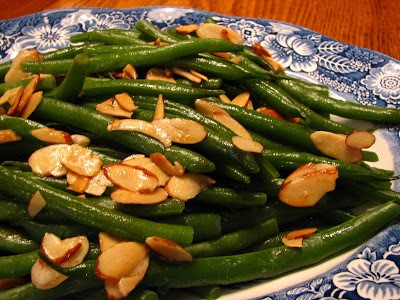 Green Bean Casserole:
Use lighter versions of the ingredients, such as reduced-fat and/or lower-sodium cream of mushroom soup, frozen green beans, reduced-fat cheese, and a smaller amount of french-fried onions.
Make green beans almandine for an elegant, yet lighter twist on the casserole.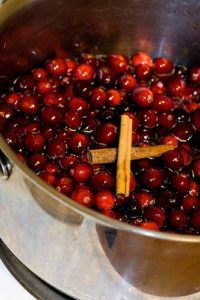 Cranberry Sauce:

Make your own cranberry sauce rather than using the high-sugar canned version.
Use whole cranberries, and simmer with fruit juice and/or applesauce.
Instead of the traditional cranberry sauce, consider roasting apples, pears, and cranberries with cinnamon and a small amount of brown sugar.
Pumpkin Pie:
Use a reduced-fat graham cracker crust rather than the traditional pie crust.
Opt for a different pumpkin dessert, such as light pumpkin mousse or pumpkin muffins.
Try a lightened pumpkin cream cheese dip with apple slices on the side.